This is the clearinghouse for the latest news and opinion on stormwater management in the state of Pennsylvania. This site serves as a supplement to our flagship Online Resource Center, www.StormwaterPA.org -- a must visit site loaded with information on Stormwater Best Management Practices, Case Studies, Regulations, Technical Details, and more.
Upcoming Local Events
There are a number of excellent workshops, conferences, clean-up days, and other events coming up that we have listed on the StormwaterPA calendar, but I wanted to make sure to highlight some of these events. As we at StormwaterPA have learned, the best way to accomplish meaningful work in our local watersheds is to partner with a network of like-minded people and organizations. Here are some selections from the events on our radar. Send in your events for our calendar to info@stormwaterpa.org.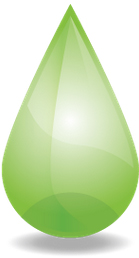 Stormwater: Green Solutions beyond Gray Pipes: A conference on policy, financing and technology
Tuesday, September 18, to Wednesday, September 19
Harrisburg Premier Hotel and Conference Center, Harrisburg, PA
Organized by the Pennsylvania Environmental Council, this conference aims to teach about latest developments in stormwater and green infrastructure in Pennsylvania. Topics covered will include meeting regulatory compliance with Best Management Practices, financing models, offsetting mitigation, designing and retrofitting for cost effectiveness, operation and maintenance considerations, municipal codes and stormwater fees just to name a few. Learn more at PAStormwater.org.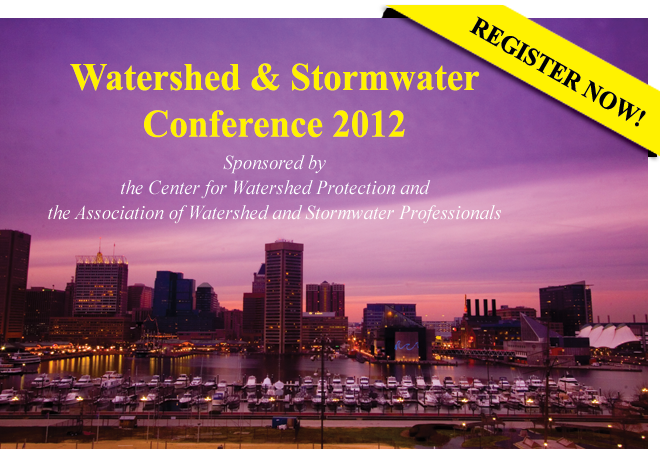 Watershed and Stormwater Conference 2012 & 20th Anniversary Gala
Monday, October 8th, through Wednesday, October 10th, at the Baltimore Inner Harbor at Baltimore Marriot Waterfront in Maryland.
The goals of the conference are to: Present the latest and emerging developments in watershed management through interactive educational sessions; Provide a forum of engagement, networking, and discussion among and between practitioners, regulators, scientists, educators, and advocates; Celebrate 20 years of the Center's service, the launch of the Association of Watershed and Stormwater Professionals, and the many more years needed by all of us to achieve clean water and healthy natural resources in every community. Conference topics include Watershed Stewardship, Watershed Planning, Stormwater Management, Illicit Discharges, Gross Solids, Erosion and Sediment Control, Stream Restoration, Regulatory, Financing, and BMP Maintenance. Learn more and register here.
Montgomery County Bus Tour on Stormwater and Open Space BMPs 
Wednesday, October 24, 8am – 4pm, at the Montgomery County Farm, Home and 4H Center, Collegeville, PA
A one-day Sustainable Landscapes Bus Tour demonstrating ideas and best management practices to manage landscapes using healthier, more environmentally friendly techniques that can save you money! Learn more here.
Comments (0)