This is the clearinghouse for the latest news and opinion on stormwater management in the state of Pennsylvania. This site serves as a supplement to our flagship Online Resource Center, www.StormwaterPA.org -- a must visit site loaded with information on Stormwater Best Management Practices, Case Studies, Regulations, Technical Details, and more.
Report back from the Schuylkill Action Network Annual Meeting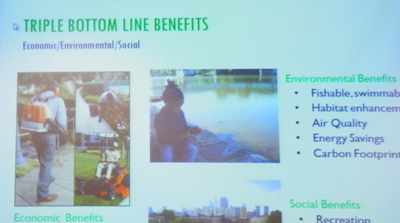 Hope everyone had a great holiday!
On Friday, November 16th, I attended the Schuylkill Action Network's Annual Meeting at Reading Area Community College. The whole event was quite inspiring. On the verge of celebrating its tenth year, the Schuylkill Action Network has proven that partnerships and collaboration throughout the watershed has truly made it a difference.
SAN's work groups gave some wonderful updates. If you are in the Schuylkill Watershed and are not yet involved, consider joining one of their work groups. Work group topics include: Abandoned Mine Drainage, Agriculture, Education & Outreach, Water Suppliers, Pathogens & Compliance, Storm Water, and Watershed Land Protection. The PowerPoints from the groups should be posted soon on SAN's website.
Representatives from throughout the region also discussed watershed protection efforts in their municipalities. I've included photos from the presentations of Marc Cammarata of the Philadelphia Water Department and Charlotte Katzenmoyer of the the City of Lancaster Public Works Department.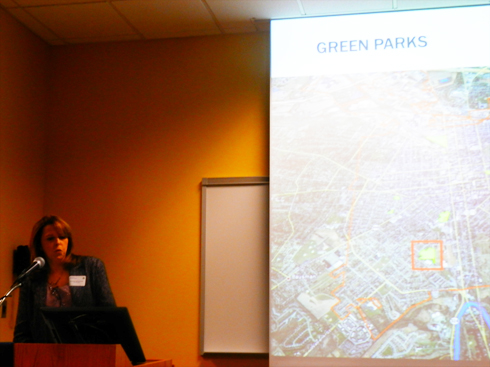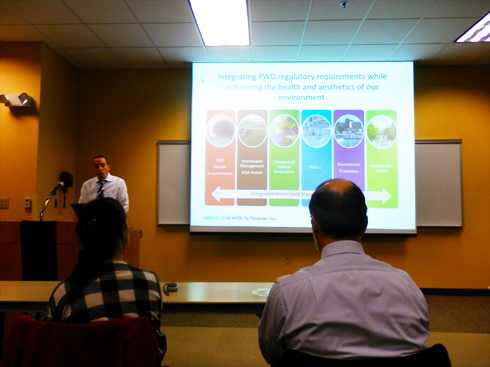 Comments (0)