This is the clearinghouse for the latest news and opinion on stormwater management in the state of Pennsylvania. This site serves as a supplement to our flagship Online Resource Center, www.StormwaterPA.org -- a must visit site loaded with information on Stormwater Best Management Practices, Case Studies, Regulations, Technical Details, and more.
The Joys of Rain Gardens at Perkiomen Watershed Conservancy
Yes, I love rain gardens! (And I hope you do, too!) Yesterday, following a Schuylkill Action Network meeting, the group went on a tour of the Perkiomen Watershed Conservancy's location. Below are some snapshots I took of their rain gardens and other green infrastructure. If you are interested in learning more about rain gardens, watch Rain Gardens: Saving Streams One Yard at a Time.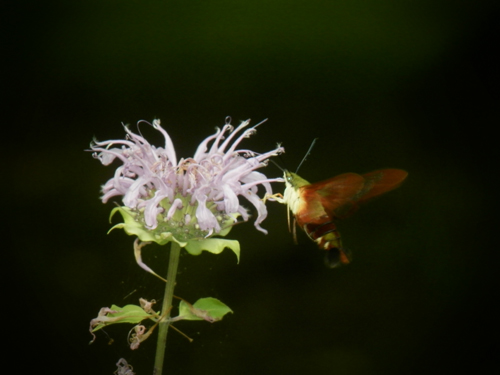 A hummingbird moth was grazing on the native flowers of the rain garden. (I don't remember the name of this particular plant, so please help me identify it in the comments.) All of us on the tour were SO EXCITED to see it! Attracting cool visitors like this hummingbird moth (or, Common Clearwing, as they are formally called) is just another reason why rain gardens are so special.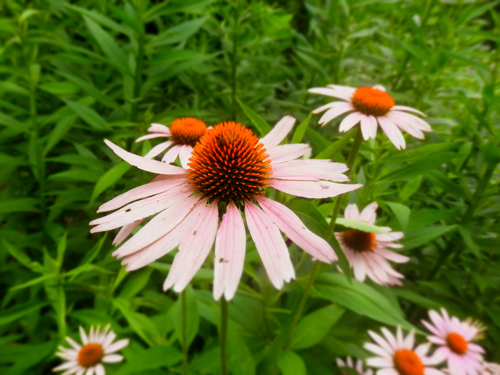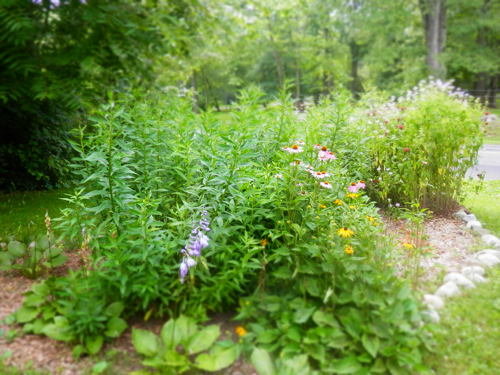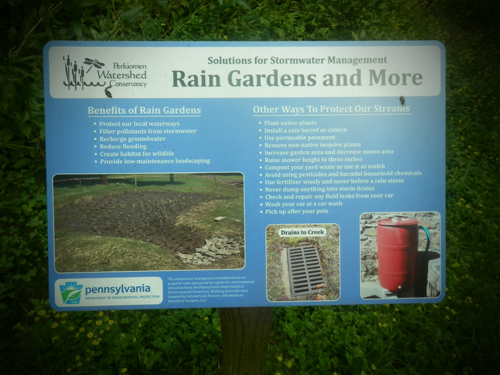 Thanks to Krista of the Perkiomen Watershed Conservancy for the tour! (Also pictured is their excellent cistern system.) The Perkiomen Creek eventually drains into the Schuylkill River, which later drains into the Delaware River.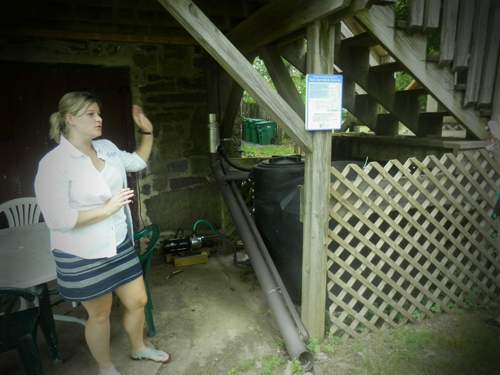 Comments (0)