This is the clearinghouse for the latest news and opinion on stormwater management in the state of Pennsylvania. This site serves as a supplement to our flagship Online Resource Center, www.StormwaterPA.org -- a must visit site loaded with information on Stormwater Best Management Practices, Case Studies, Regulations, Technical Details, and more.
Jobs & Internships for Water Advocates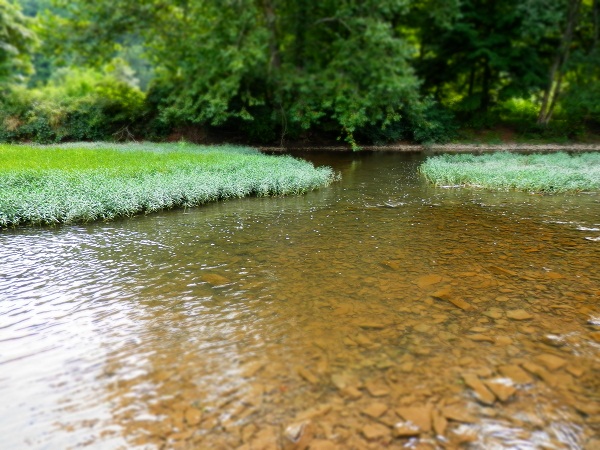 With the warmer seasons about to kick into full gear, lots of jobs & internship opportunities are popping up throughout the region! The opportunities below just came in this week through the Chesapeake Network. So many of these are focused in Maryland section of the Chesapeake Watershed. However, send me any of your water- or environmentally-focused jobs or internships, and I'll gladly add them up here!
Jobs:
The Nature Conservancy: Pocomoke Watershed Project Coordinator
The Coordinator will work within the Pocomoke River watershed on the Eastern Shore of Maryland. The Pocomoke Watershed Project Coordinator will support the development and implementation of an innovative targeted restoration project focused on achieving efficient and effective water quality and habitat improvement. More info is available under job ID#40967.
The deadline for submitting applications is April 14th.
Jug Bay Wetlands Sanctuary: Summer Camp Director
Oversee two nature day camps (ages 10-13), co-lead a high school overnight camp and assist with education programs. Camp themes are watersheds, wetlands and the Chesapeake Bay. Late June - early August. Candidate should have college degree in environmental science, biological sciences, or education and experience working as an environmental educator. More information available here.
Internships:
The Chesapeake Bay Trust is hosting its Chesapeake Conservation Corps program again! These year-long, full-time opportunities provide green job training for young leaders aged 18 to 25. The deadline to apply is April 19, 2013, and positions begin on August 27, 2013. Below are some examples of open positions, but you can also apply through the Chesapeake Bay Trust to be matched with a host organization.
Izaak Walton League
The Izaak Walton League position, which can be seen here, is to deliver Creek Freaks environmental education programming for students in grades 4-8, provide training to adults in running Creek Freaks activities, assist with social media promotion of Creek Freaks, and assist with volunteer stream monitoring coordination for the Muddy Branch and neighboring watersheds.
Maryland Environmental Trust (MET)
The Corps intern will be involved with Stewardship Program, the Easement Program, and helping to sustain a network of citizen-led land conservation groups. Learn more about MET here.
Potomac Conservancy
Work directly with Potomac Conservancy's Outreach Team to help meet their goal of connecting individuals and communities to the Potomac River. The volunteer will host programs that promote environmental stewardship and assist with field projects that restore land and vegetation along the Potomac and its tributaries. The volunteer will engage the community in the welfare of the river and its surrounding lands, leading hands-on activities that benefit the natural environment of the Potomac River region. Learn more about the Potomac Conservancy.
The Audubon Naturalist Society (ANS)
The intern will work under the supervision of ANS Deputy Director Lisa Alexander on environmental education projects at their sanctuary in Chevy Chase, Maryland, and in nearby public schools and will help ANS deliver watershed stewardship activities. Learn more about the Audubon Naturalist Society (ANS).
Comments (0)