This is the clearinghouse for the latest news and opinion on stormwater management in the state of Pennsylvania. This site serves as a supplement to our flagship Online Resource Center, www.StormwaterPA.org -- a must visit site loaded with information on Stormwater Best Management Practices, Case Studies, Regulations, Technical Details, and more.
Infill Philadelphia: Soak it Up! (A Green Infrastructure Design Competition)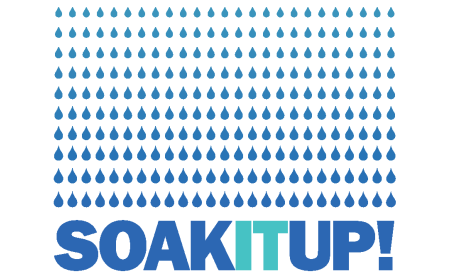 Our friends at the Philadelphia Water Department just sent this information about the Soak It Up! design competition. This sounds like a cool competition, and I can't wait to see what innovative designs come out of it!
Attention all you design professionals!! The Philadelphia Water Department, U.S. Environmental Protection Agency, and Community Design Collaborative have teamed up to present Infill Philadelphia: Soak It Up! This is an "interdisciplinary design competition promoting the creative, innovative use of green stormwater infrastructure in Philadelphia." This is a NATIONAL Green Stormwater Infrastructure design competition. Collaborative teams of engineers, landscape architects, and architects are encouraged to submit new designs. The designs must be developed for one of three specific sites in Philadelphia.
Nine finalists will be chosen to give presentations at the Academy of Natural Sciences in March 2013. Then a jury will select the winning designs. The three winning designs will each win $10,000.
Register your team by Friday, November 30, 2012 (only two weeks away!). The final design submissions are due on January 22, 2012.
For more information:
Green City, Clean Waters blog
Infill Philadelphia website
Dexigner
Competition Packet with the full details.
Comments (0)