This is the clearinghouse for the latest news and opinion on stormwater management in the state of Pennsylvania. This site serves as a supplement to our flagship Online Resource Center, www.StormwaterPA.org -- a must visit site loaded with information on Stormwater Best Management Practices, Case Studies, Regulations, Technical Details, and more.
2013 Watershed Congress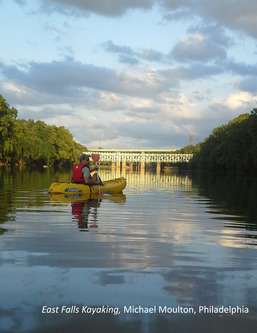 The 2013 Watershed Congress on the Schuylkill takes place on Saturday, March 9th, at the Montgomery County Community College West Campus. This conference provides a unique opportunity for watershed advocates from diverse disciplines and backgrounds to network and learn together. This one-day conference offers sessions covering a wide-variety of topics. View the whole list of presentations here.

StormwaterPA is thrilled to be participating in this event! During a session at 2:30pm, StormwaterPA program staff members Barry Lewis and Meghan Filoromo will discuss their partnership-powered collection of water education and outreach resources for clean water advocates.
 
When working towards the common goal of clean, healthy waters, we all need to share resources. Many municipalities and water advocates are so focused on implementing solutions to meet water quality standards that they don't have the time to engage their constituents in the reasoning behind their work. Even though it's required by MS4 Permits, the critically important "education and outreach" element of a community's stormwater program is often lacking.

There's no need to spend valuable effort crafting new materials when successful programs already exist! We will discuss our easy-to-understand videos and multimedia content as well as our new water-education curriculum for educators.
Attendees to our session will:
learn how to use StormwaterPA's multimedia resources to educate governmental officials, developers, engineers, and the general public;
connect with partners to share resources;
and gain access to a wealth of new water-education content.
Comments (0)